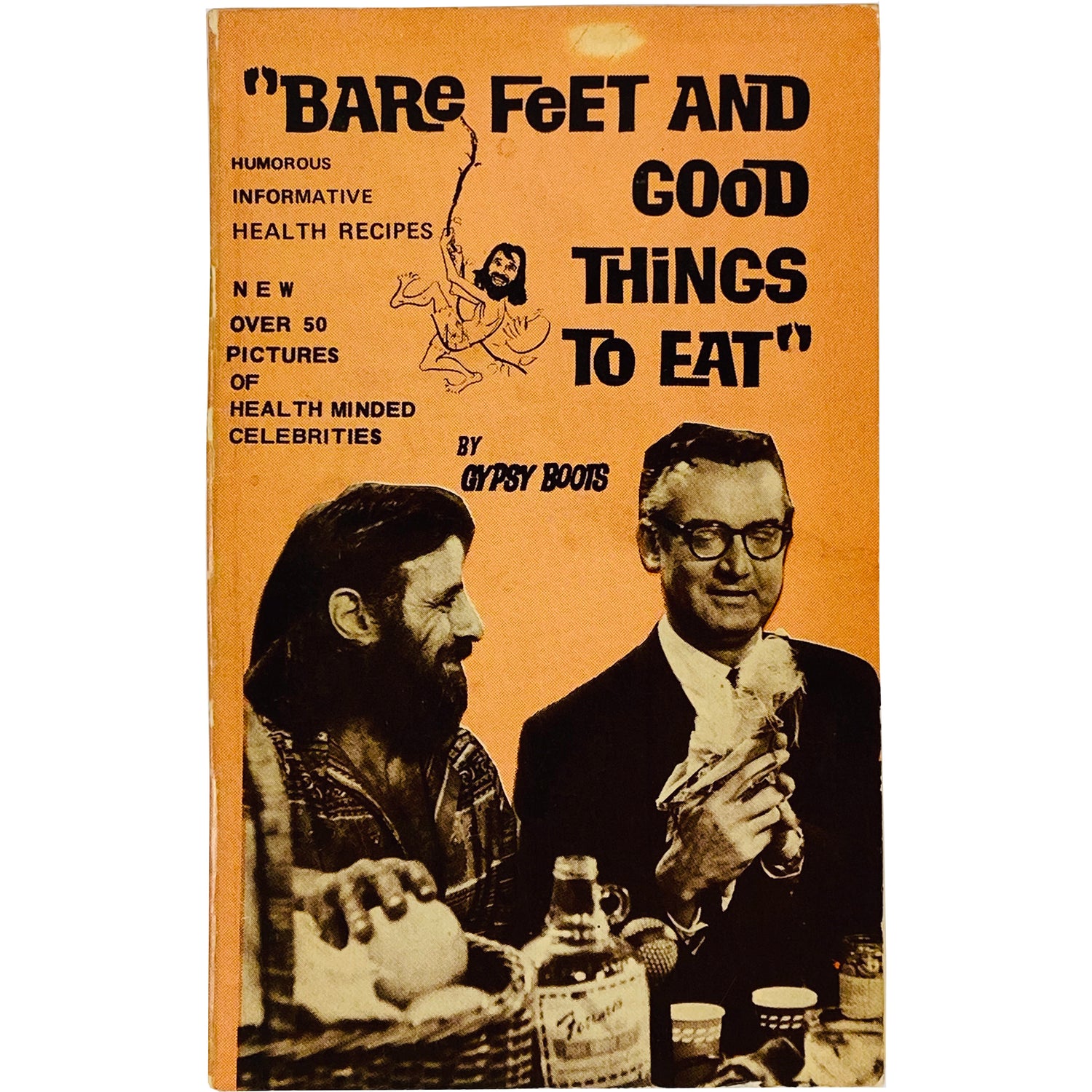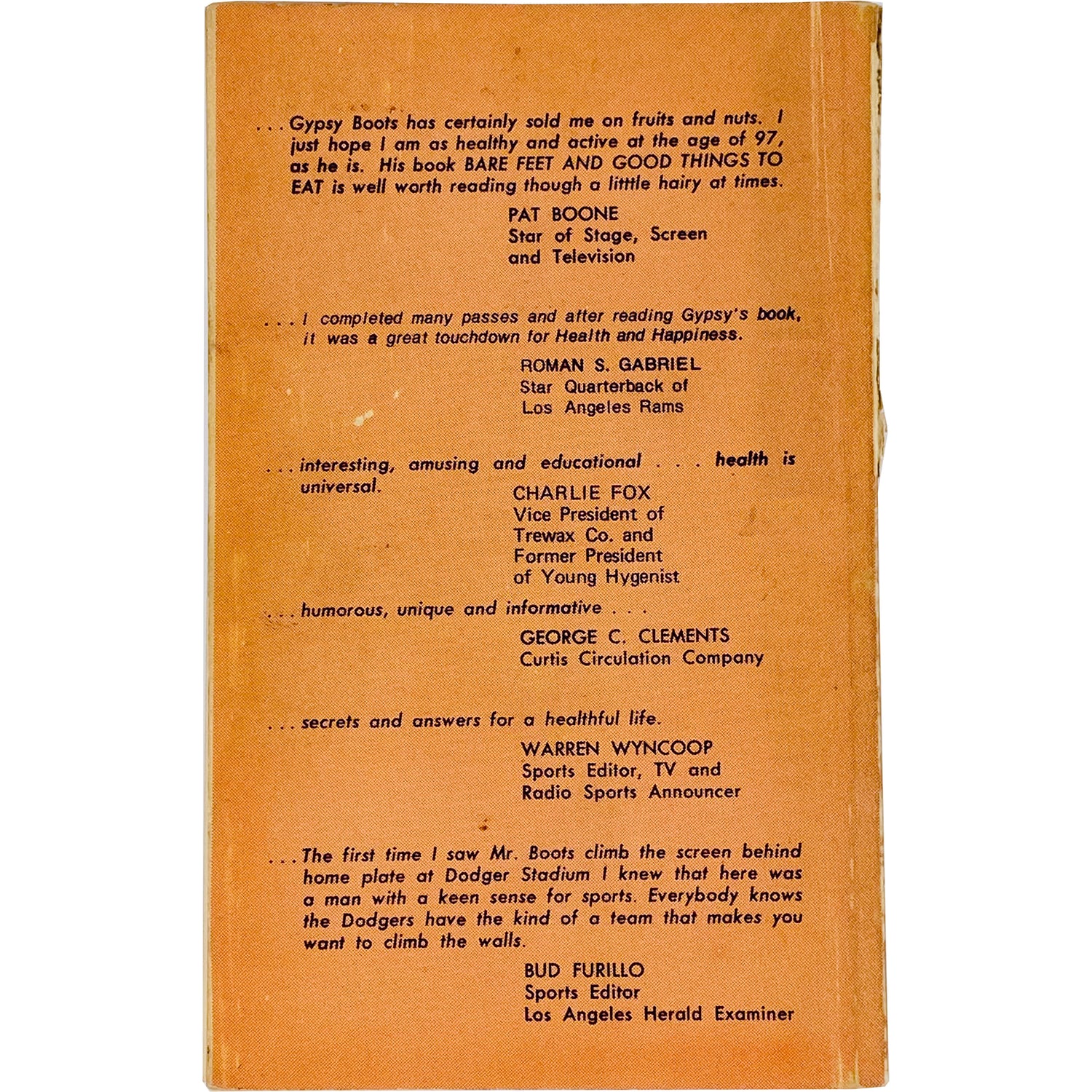 RXMANCE
GYPSY BOOTS - BARE FEET AND GOOD THINGS TO EAT BOOK
$75.00
Bare Feet and Good Things to Eat

Published in 1971 and written by Gypsy Boots, this is another health book by Gypsy Boots, a mythical character from Los Angeles who evangelized healthy living through exercise and good food.  This book includes plenty of recipes and stories about celebrities.
Gypsy Boots (August 19, 1915-August 8, 2004), born Robert Bootzin, was an American fitness pioneer, actor and writer. He is credited with laying the foundation for the acceptance by mainstream America of "alternative" lifestyles such as yoga and health food.  His books Barefeet and Good Things to Eat and the memoir The Gypsy in Me gained him a cult following.
Chapters include - California's Nature Boys, Into the Mountains with Girls, for Health!, Going Hungry on Purpose, The Primitive Athlete, Hollywood's Healthiest Nut, Standing on My Head and many more.
There are also dozens of black & white photos of Gypsy with numerous celebrities and generally acting crazy.
Some wear on front and back covers and spine, some pages coming unglued.