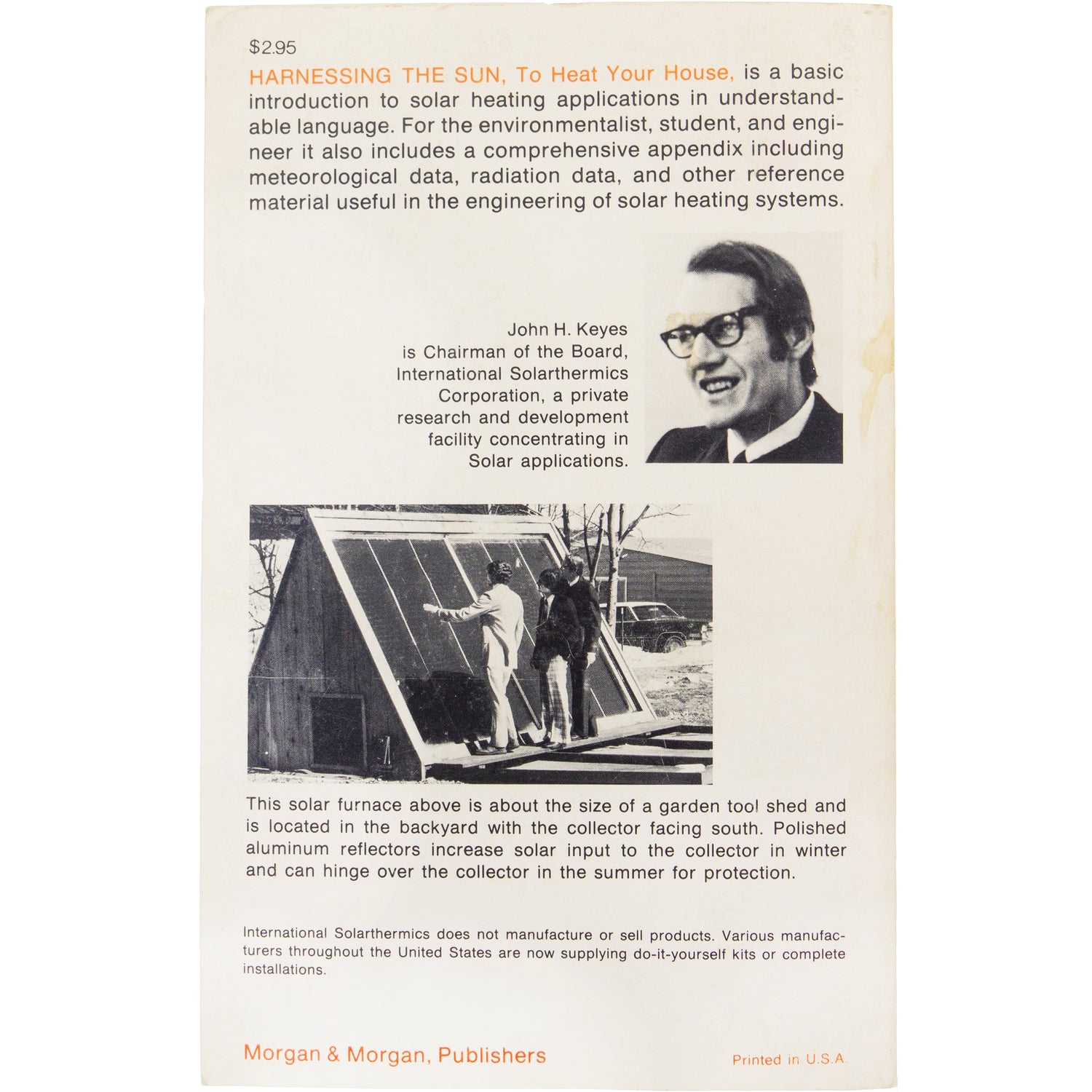 RXMANCE
HARNESSING THE SUN TO HEAT YOUR HOUSE BOOK
$55.00
A practical no-nonsense approach to home solar heating.

By John Keyes
Published in 1975, autographed by the author to my dad Bill.
Chapters include - The Sun, The Solar Collector, One-Step Thermal Collectors, Storage of Heat Energy, Water Storage, Construction, Energy Conservation, maps, diagrams, etc.
Some wear on the front and back covers.