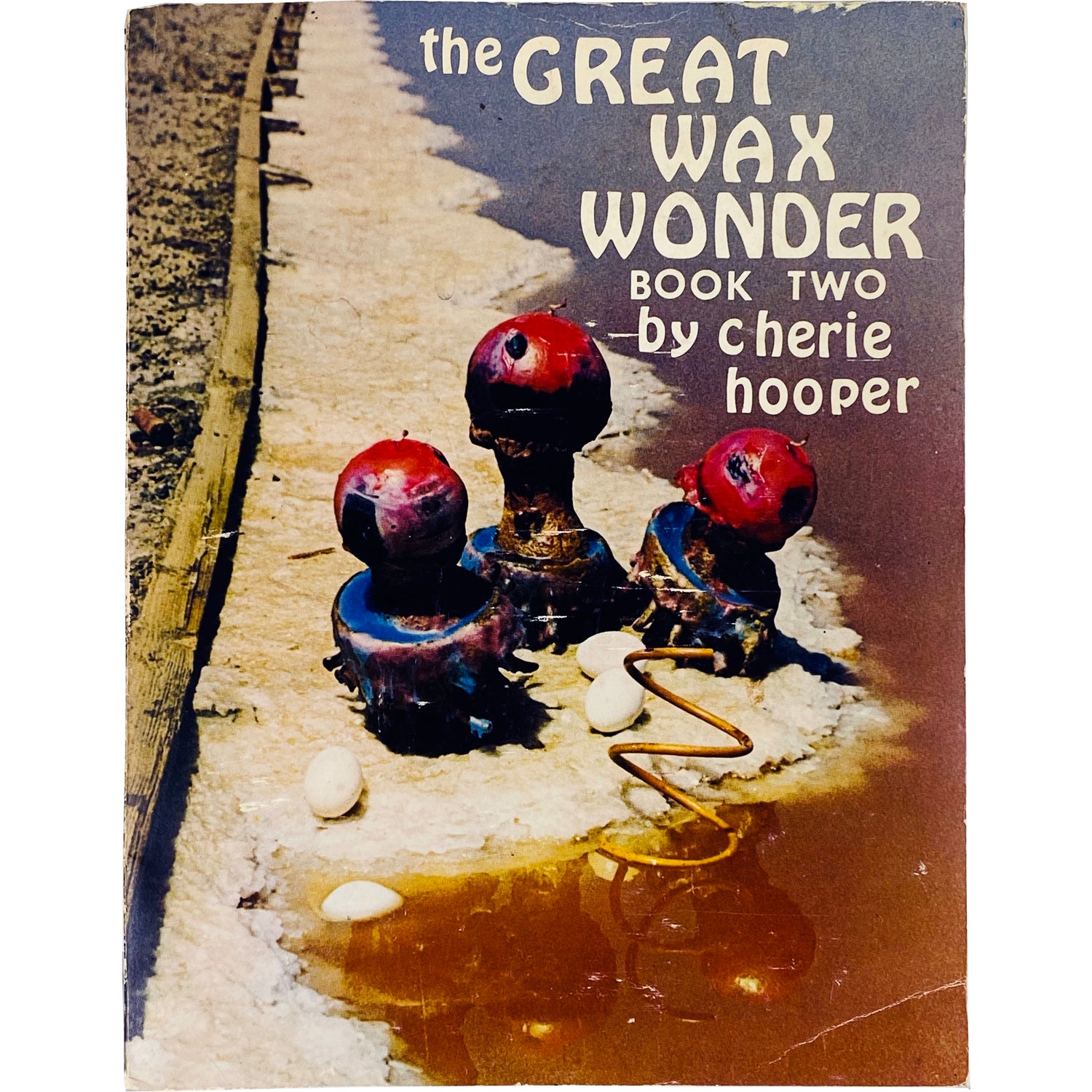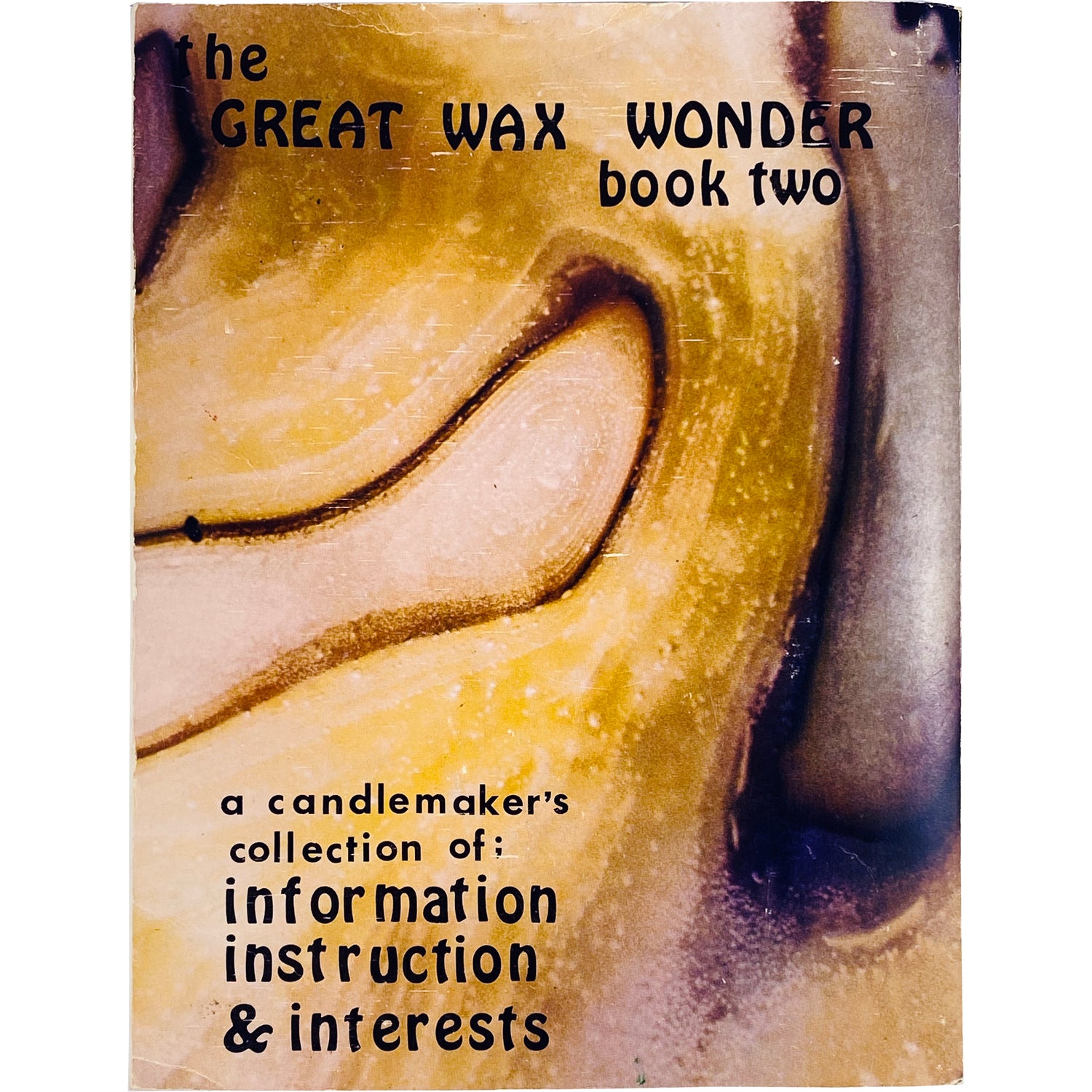 RXMANCE
THE GREAT WAX WONDER - BOOK TWO
$125.00
The Great Wax Wonder - Book Two
Published in 1972 by Cherie Hooper, this book is completely hand produced - all of the text and images.  The Great Wax Winder Book 2 offers step by step instructions, including diagrams and images, on the "No-No's and Yes-Yes's of candlemaking."
Sections include - Wax Wonders-Batik, Lost Wax, Painting, Adhesive, Candle Consciousness-Theory, Candle Wax Chart, Wax Additives, Formulas, information, Wick, Scent, Color, Procedures, Equipment, Molds, Sand Casting and more. 
I love everything about this book!

Some wear on the front and back covers.