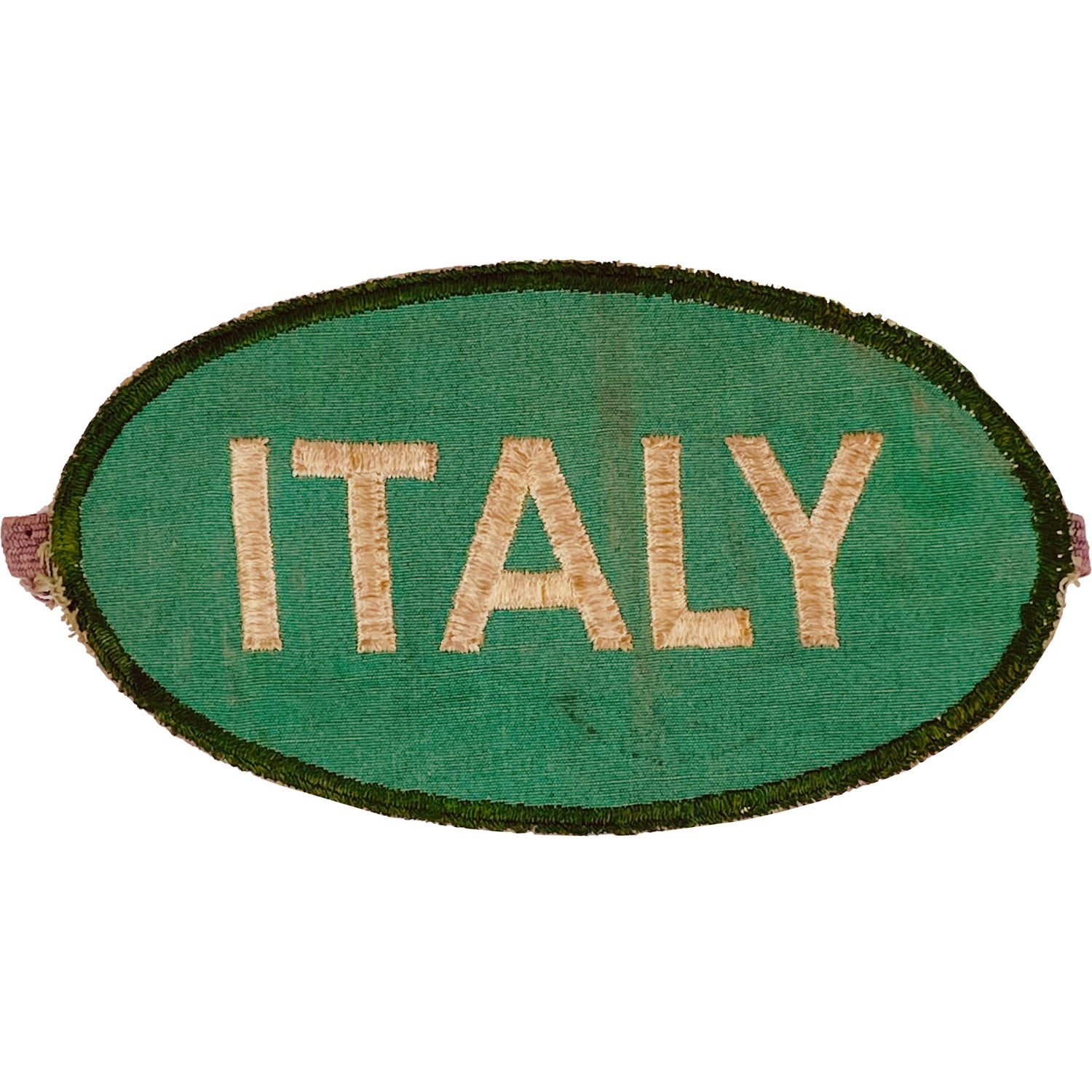 RXMANCE
VINTAGE WWII ITALY ARM PATCH
$95.00
This is an authentic arm band identification worn by Italian prisoners of war during World War II.
Some of the Italian prisoners were sent to Trinidad where my grandfather was serving in the Army.  This arm band was given to my Grandfather by one of the POW's.
This item has not been washed or cleaned.

6" x 3.5"