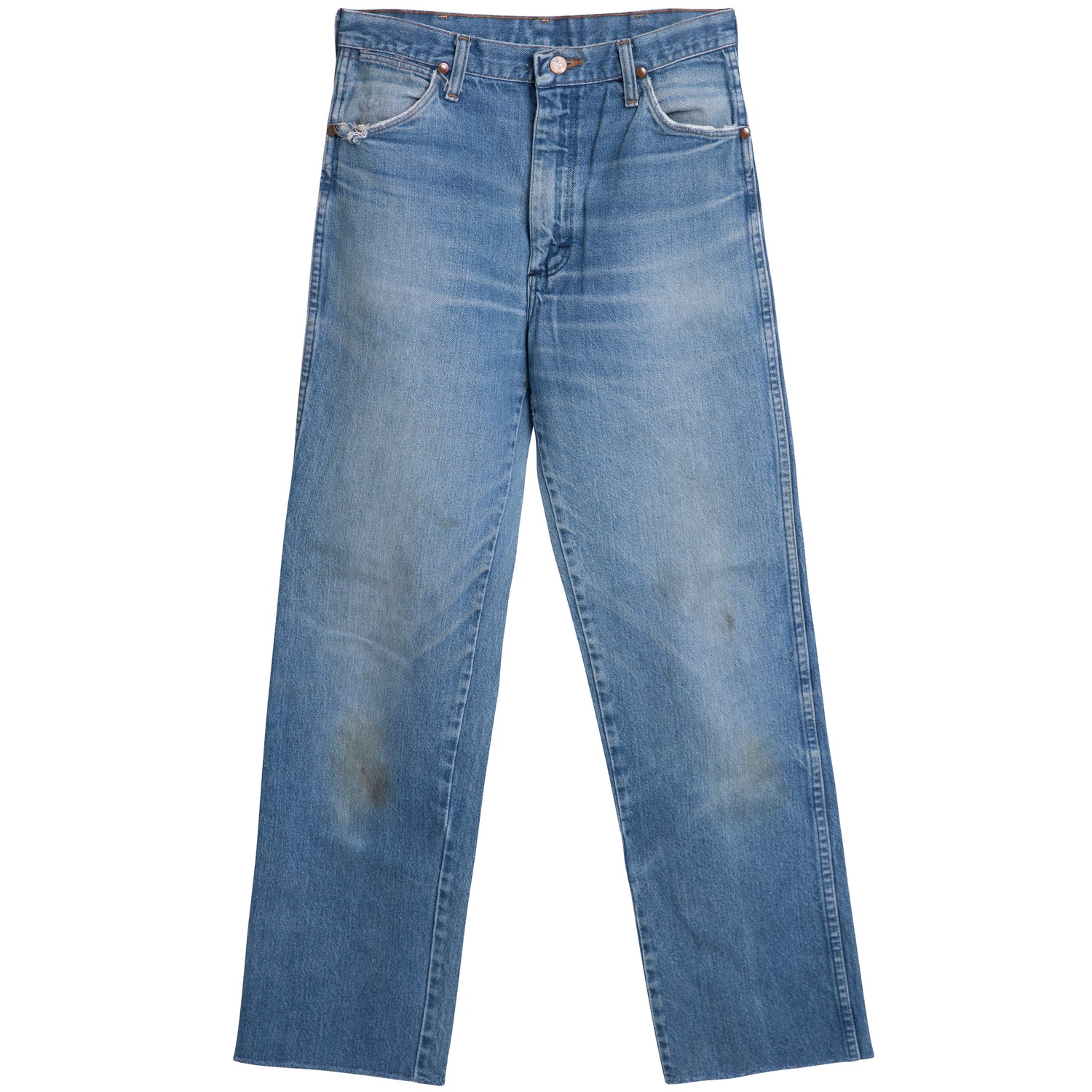 RXMANCE
VINTAGE WRANGLER JEANS - DIRTY KNEE WORK JEANS - ALL SIZES
$65.00
Product Information:
•Vintage Wrangler Jeans
•This style is is the Wrangler work jean - dirty knees, thighs and back created by natural wear in working conditions.  We really love this style for it's authenticity.
•Whiskers and fading on knees and throughout
•Due to the nature of these jeans being vintage/pre-worn, they are all unique. 
The images are representative of this style, color and wash.
Please send us an e-mail if you have any questions. 

Waist Size: Listed in inches (24-32)
Inseam: 29" or longer - left long so you can tailor desired length
ALL STYLES ARE UNISEX!
All vintage items are sold as is.  Most of these items are well over 10 years old. The wear, torque, fading, holes, stains, etc. are what make these items special.
If you have questions about an item please e-mail info@rxmance.com