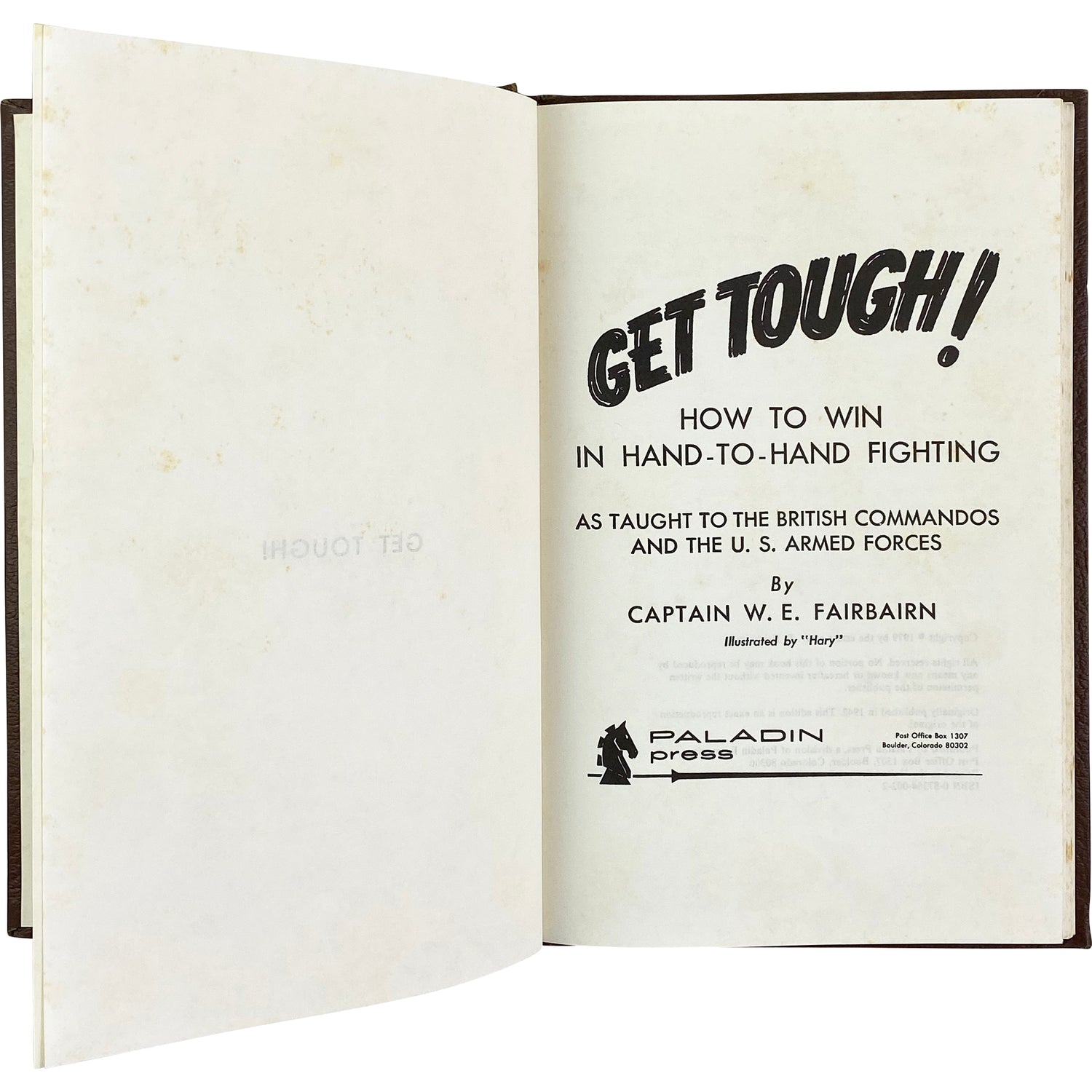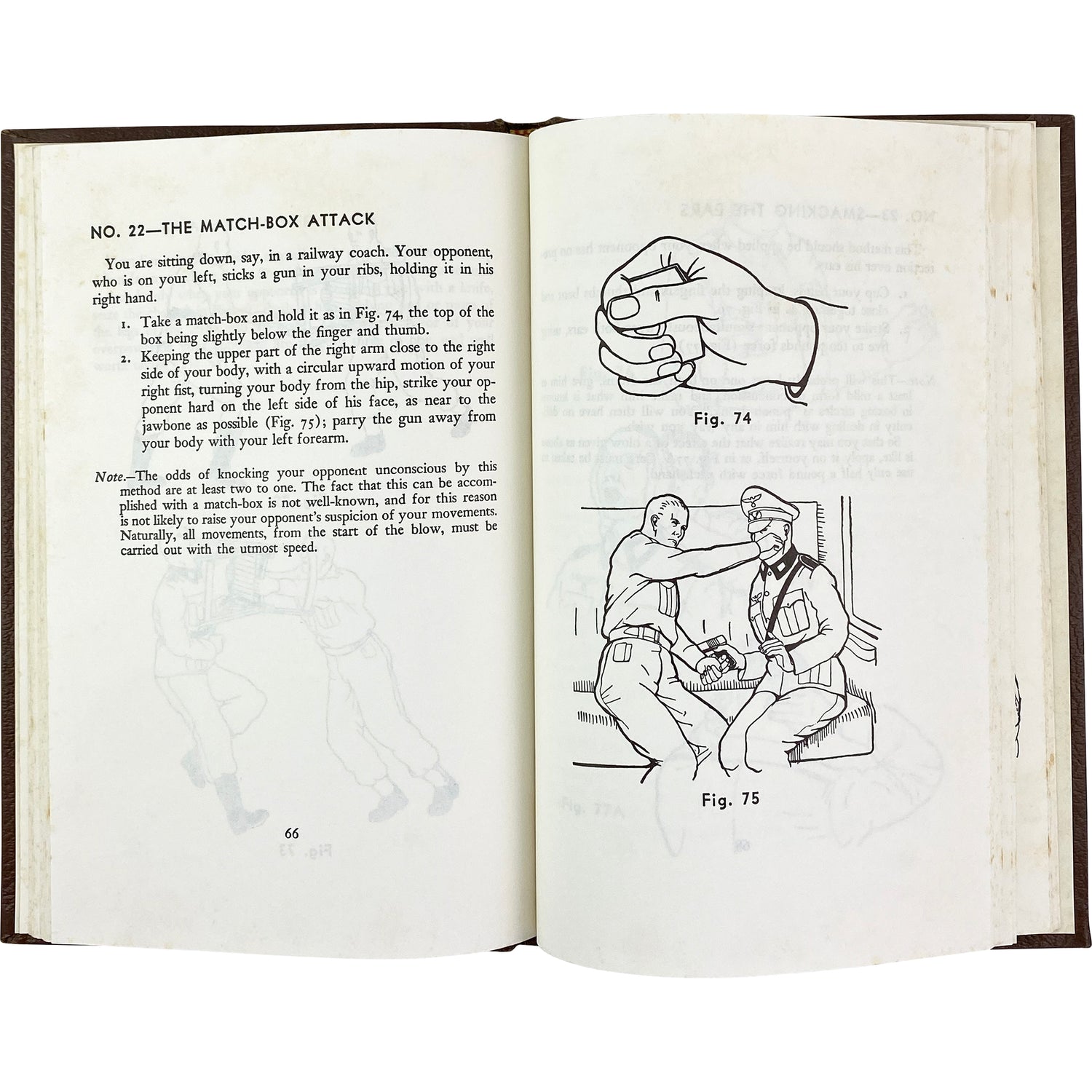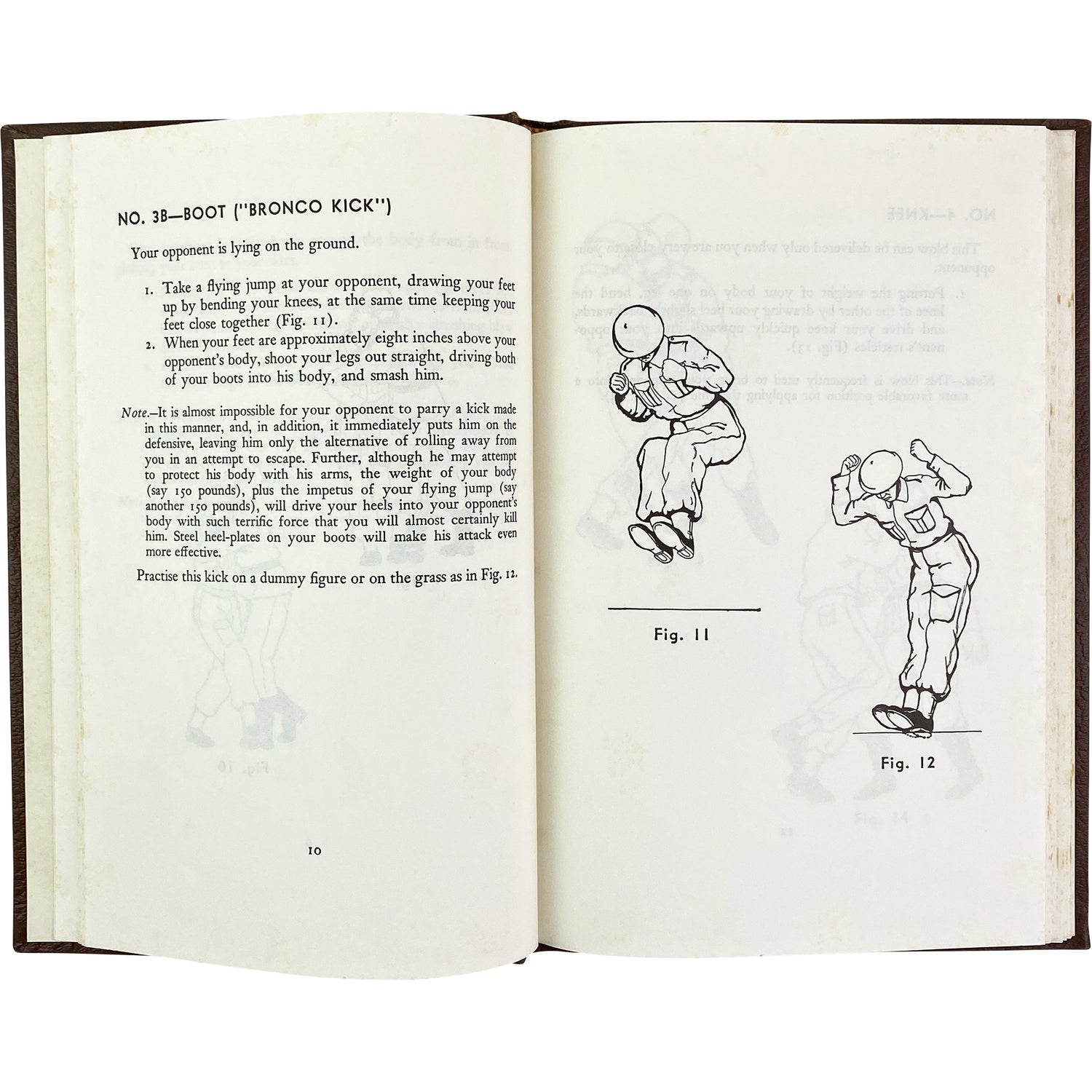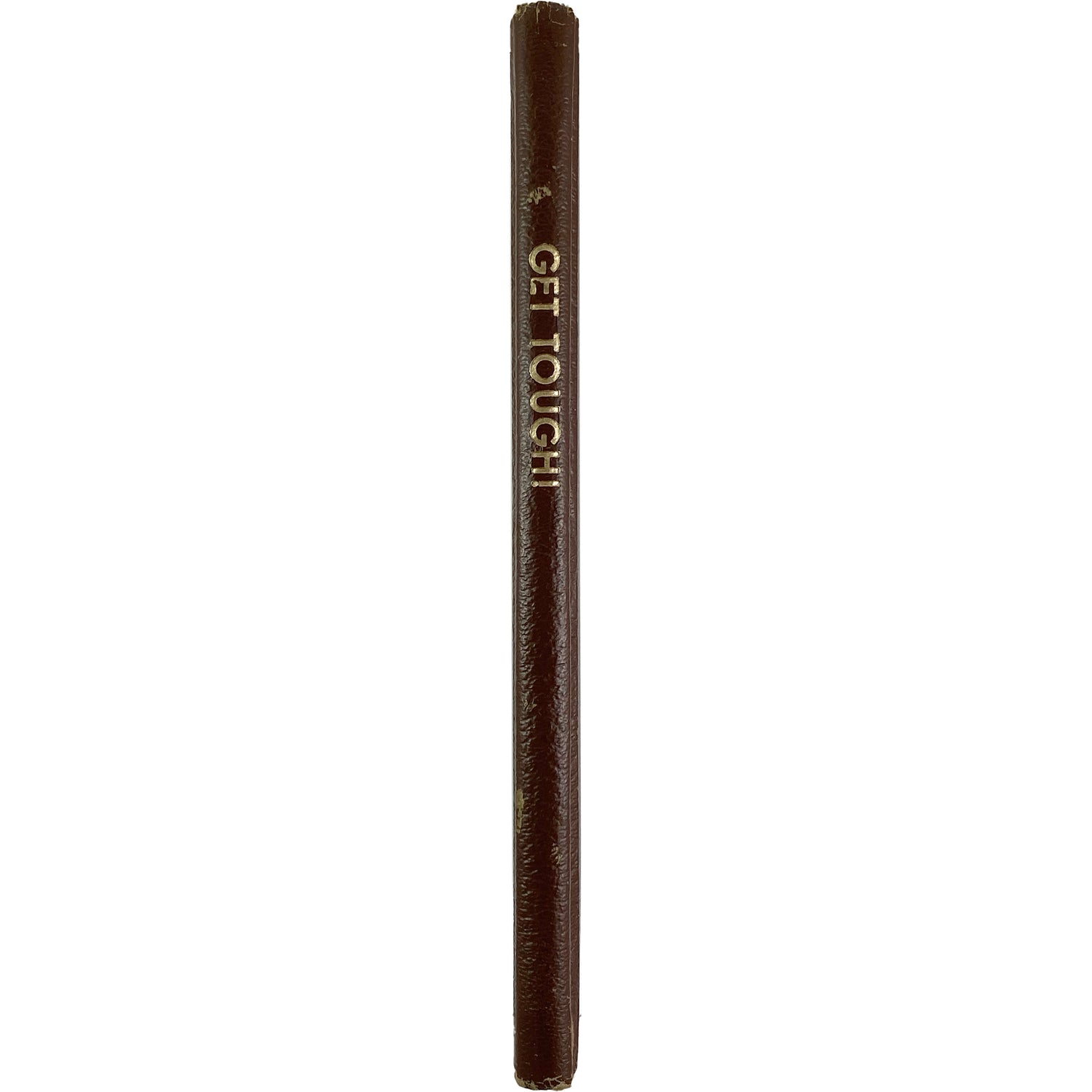 RXMANCE
GET TOUGH! BOOK
$75.00
Get Tough! - How to Win in Hand to Hand Combat
By Captain W. E. Fairbairn
Illustrated by "Hary"

Published in 1979 by Paladin Press
This is one of the most famous books on hand-to-hand combat. Mostly, that's because it teaches very effective methods of fighting, but there's also a cult following that finds some of the images of attacking German soldiers quite intriguing.

Topics Include:
Blows
Releases
Holds
Throws
Miscellaneous Advice (including securing a prisoner)
Use of the Knife
The Smatchet
Disarming an Opponent of His Pistol

Good condition, slight yellowing and spots on inside pages.