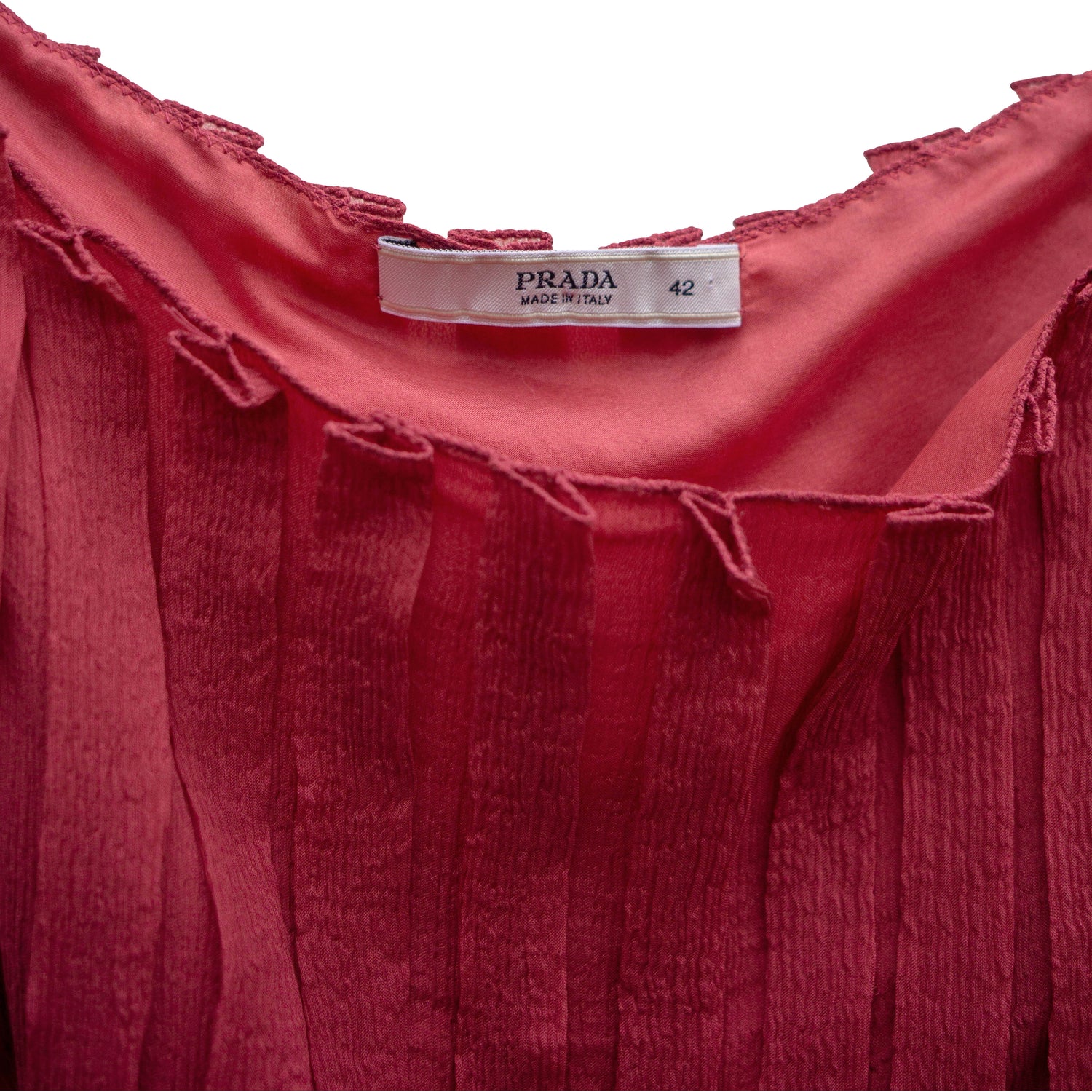 RXMANCE
PRADA DRESS
$250.00
Product Information:
•Neck label info: Prada, 42
•Ribbon ties at shoulders
•Separate belt with waist loops
•Hidden zipper on left armpit
•Dry cleaned and pressed - may need to be pressed again before it's worn
Measurements:
24" Width at waist seam (doubled)
39" Length from center front to bottom
Tag Size: 42
All vintage items are sold as is.  Most of these shirts are well over 10 years old.  The wear, torque, fading, holes, stains, etc. are what make these items special.
  
The chest and length measurements are the best way to determine fit.  Please note the XS, S, M, L, XL size measurements for each item are an estimate.
If you have questions about an item please e-mail info@rxmance.com