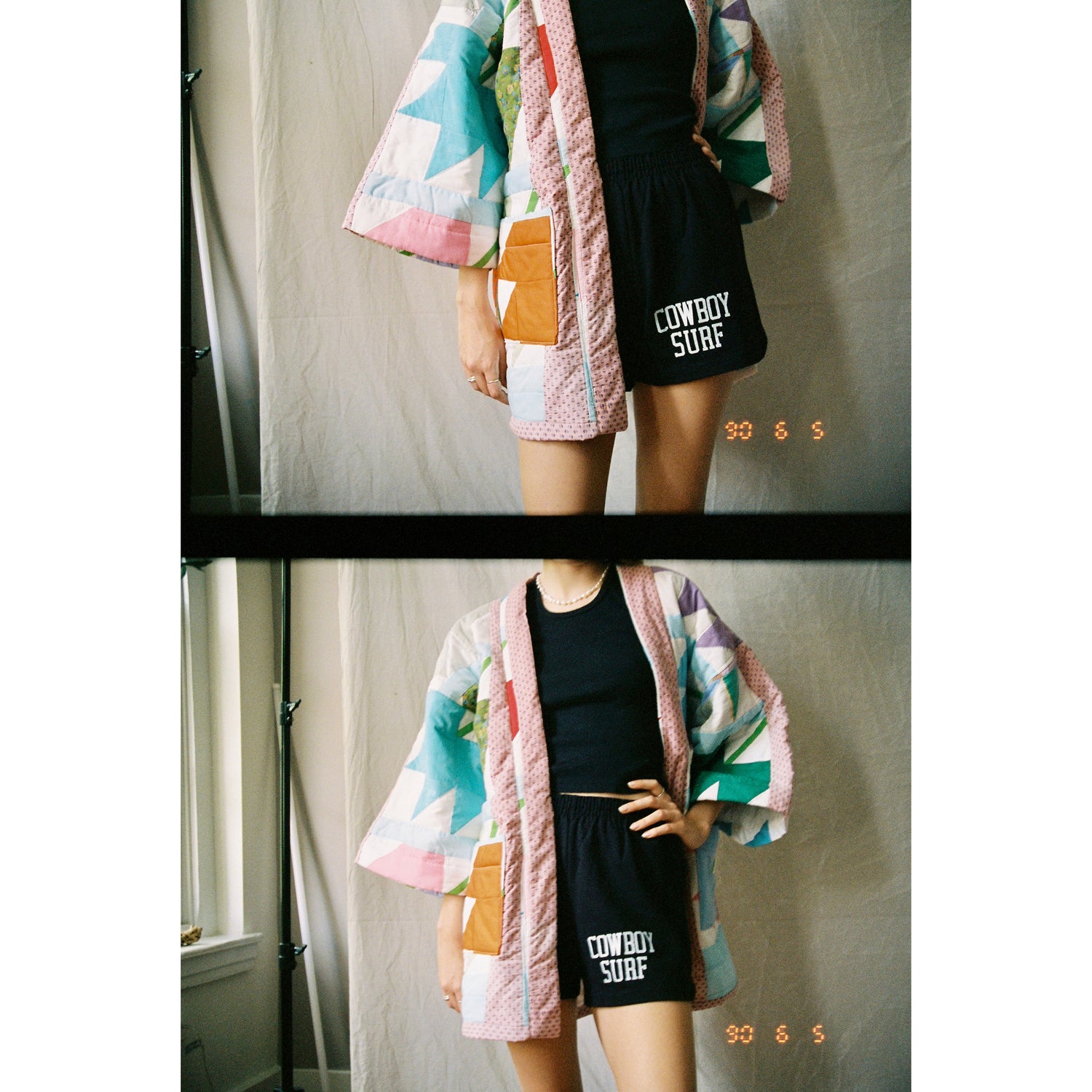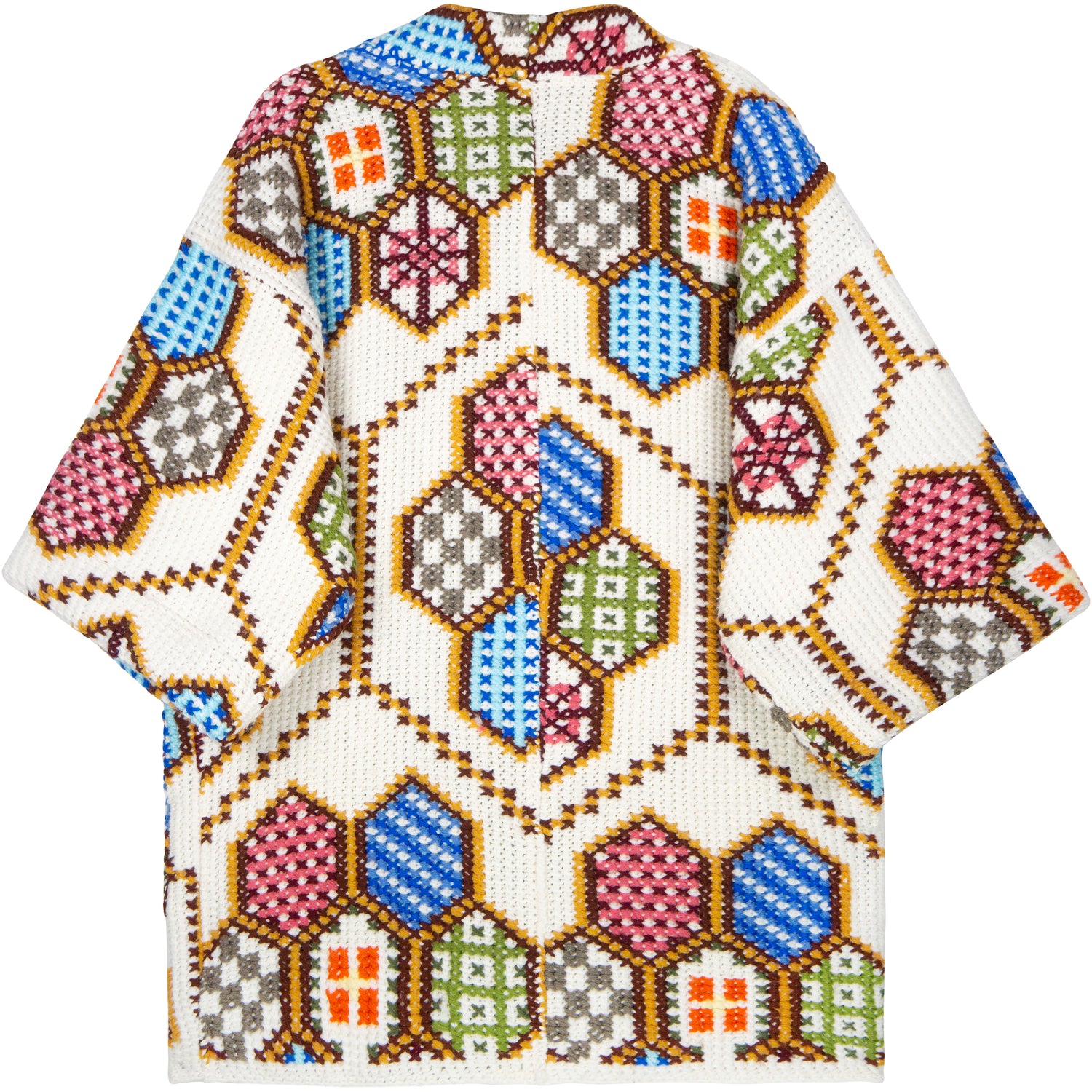 RXMANCE
UPCYCLE BLANKET KIMONO
$200.00
Upcycle Blanket Kimono
-Made from a Vintage blanket
-Women's Medium / 
One-Size
-Made in Los Angeles
Traditional Kimono style robe with 2 pockets.
Handmade from vintage blankets and sewn one at a time.
Each Kimono is unique.
•
Kimonos are available in one size - women's O/S medium.
This product is intended to fit oversized. 
Please see flat size specs below & contact us with any questions.
Chest Width
 (at Armpit): 25"
Body Length:
 35"
Sleeve Length: 
13.5"
Sleeve Width
 (at Opening): 10"
Shoulder Length:
 8.25"
Pocket:
 6.5" x 7"
•
All Rxmance Upcycle products are sold as is.  
These items are vintage and may show signs of wear, light stains or marks, light color bleed, etc.  This is what makes them unique and rad.
•
If you have questions about an item please e-mail info@rxmance.com